This is a two-year programme of study designed to introduce beginner-level students to the major features of the language in terms of both theory and application. This course:
• provides strategies for effective language learning.
• presents a comprehensive study of the principles of Arabic Grammar.
• builds core skills in reading, writing, listening and speaking.
• dedicates time for practice and consolidation time in class.
• equips students with skills in reading comprehension and translation.
• introduces a diverse range of genres in Classical Arabic.
• delivers a roadmap for continued independent development beyond the course.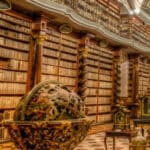 Mansoor Malik
Mansoor Malik is a professional tutor in mathematics, Arabic and Islamic studies. He studied Arabic and traditional Islamic disciplines in Damascus, Jordan, Yemen, and the UK. He holds a degree in Philosophy from King's College, and an MPhil in Philosophy from the University of Warwick, where his research centred on approaches to knowledge and education. He is currently studying theoretical physics at the University of Nottingham.